Meet the LITAS Leaders - Anwesha Mishra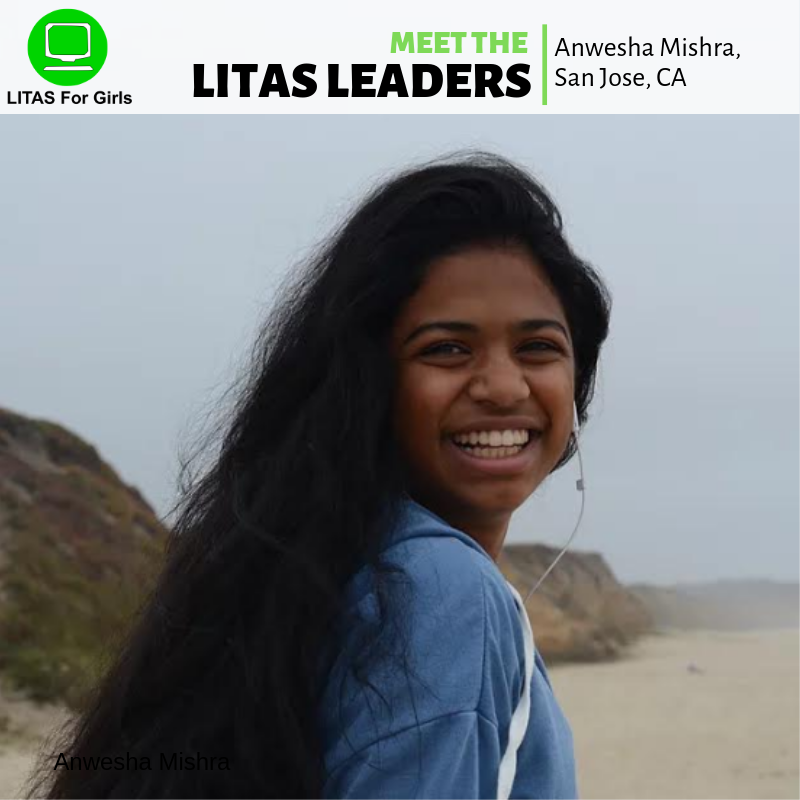 As part of our new Meet the LITAS Leaders series, we will be posting interviews with the motivated and amazing young women who lead our certified programs! First off, we interviewed Anwesha Mishra, the head of LITAS-certified program "Tinkering with EV3", based in San Jose, CA. Anwesha's program not only teaches the basics of computer science, but uses robotics to develop students creativity and problem solving skills.
Q. To start with, tell us a little bit about yourself - what school and grade are you currently in? What are some of your hobbies and interests?
I'm a junior at Branham High School in San Jose, California. I'm a part of the school's ASB leadership program, vice president of National Honor Society, and president of UNICEF. I play field hockey for both our school team and club. Outside of school, I spend time mentoring in robotics, volunteering, and teaching.
Q. What motivated you to start your program promoting young women in STEM?
I started robotics when I was in fourth grade but when I moved schools, I saw a lack of STEM participation almost immediately. I did my best to get involved with every computer-related program that was offered. Having the right mentors and teachers, I was able to gain enough confidence to start my own club at the library. I was teaching kids only a few years younger than me and it was an experience to remember.
Q. What do you hope to achieve through your LITAS Certified Program? Who is it targeted at specifically, and why? Who is your female role model, in tech or otherwise?
The clubs and workshops that I run through my company, raysofsmiles, are targeted at youth education. By promoting an equal opportunity for both genders in the STEM field, I hope to incorporate new lessons and concepts such as AI. As for my role model, I have always looked up to Sheryl Sandberg. She entered into the STEM field and had an impact on every project that she worked on. Being CTO of Facebook, she had a high-ranked position and a well-established education. She is able to take her passion and turn it into reality.
Q. What is your dream career, or area you'd like to make an impact in the future?
After working with kids for so many years, I'm really passionate about computer science or bioinformatics. To really have a better understanding of management, I'd want to have a bachelors or masters in business. An ideal career for me would be anything that allows me to use my passions in computer science and business to make an impact on society.
Q. A message you'd like to send to other girls your age who are considering a future in STEM, but are unsure if it's for them?
I think that it has become stereotypical for girls who are interested in STEM to only know how to code Python or Java. I think that there are so many more opportunities in STEM and just being able to use your skills in the right way that is best for you is so crucial.